The Salish Sea Biodiversity project is an international initiative to document the biodiversity of the Salish Sea.
The Salish Sea is a transboundary bioregion of global ecological and cultural significance, host to a diverse range of terrestrial and marine ecosystems as well as a growing human population. This region includes Canada's rarest ecosystems, hosting the highest density of species at risk in BC. It is also highly developed, with certain areas comprising as much as 80% private property.
Increasing development in this region places the stewardship of globally precious ecosystems in the hands of private landowners, underlining a critical need for localized citizen science initiatives to raise awareness for this region's unique ecology. The conservation of this region at once presents unique challenges for research collaborations and conservation strategies that must extend across political boundaries.
Harnessing the momentum of ongoing community-based biodiversity research, our initiative has enlisted a team of researchers in a biogeographic study of this region of critical conservation concern, including taxonomic experts, resident citizen scientists, and curators of biodiversity projects in several communities in British Columbia, CA, and Washington, USA.
By engaging individuals in this research program, we hope to inspire them to take on stewardship roles as curators of their own biodiversity projects, contributing to an interactive bioregional database that integrates with iNaturalist.

This project will engage some of the region's most prominent naturalists, research institutes
and an international team of computer scientists, resulting in:
Innovative learning resources, including a means of exploring biodiversity data via interactive visualizations designed to support local natural history education, ecological research and conservation
Place-based curricula developed through WWU's Salish Sea Studies minor program, to support communities in the preparation of comprehensive species inventories for the places they call home
A scalable model for networking biodiversity projects to build capacity for participatory research and conservation throughout the bioregion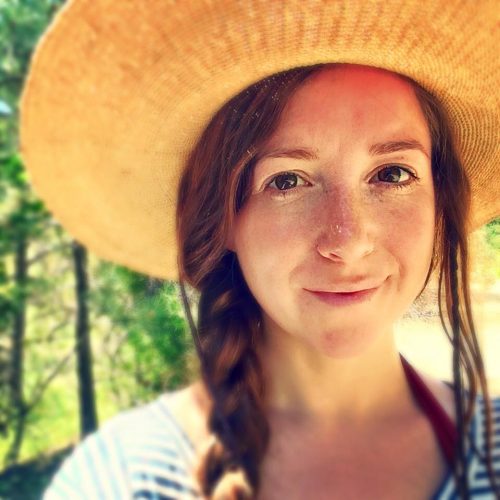 Natalie Baloy has lived on the shores of the Salish Sea for over a decade, first in Vancouver, British Columbia while pursuing graduate education at the University of British Columbia, then on Orcas Island while completing her dissertation on Indigenous and settler Canadian relationships, and now in Bellingham, Washington, where she hopes to live a long time. Between her time on Orcas Island and in Bellingham, she completed a two-year postdoctoral appointment with the Center for Collaborative Research for an Equitable California at the University of California, Santa Cruz, where she worked on a team to examine ethics in community engaged research contexts. Dr. Baloy now serves as the Associate Director of Transboundary and Place-Based Initiatives at Western Washington University (WWU).
WWU's Transboundary Initiatives include the Center for Canadian-American Studies (founded in 1971), the Border Policy Research Institute (founded in 2005), and the Salish Sea Institute. The university launched the Salish Sea Institute in the fall of 2015 in response to an unmet need for ongoing dialogue and action regarding the health of the Salish Sea. A diverse group of concerned citizens identified this critical gap, including representatives of tribes and First Nations and numerous institutions and organizations in Washington State and British Columbia. The Salish Sea Institute addresses this need for ongoing and respectful dialogue and action by providing a structure for scholarly collaboration across boundaries of culture and political geography.
Dr. Baloy works closely with the director of the Salish Sea Institute, Ginny Broadhurst, along with WWU faculty, staff, and students and beyond campus partners to develop place-based curricula, research, and events for students to explore the environment, history, and communities of the Salish Sea. This work aims to foster a sense of place and raise awareness of the value of the Salish Sea and the issues that threaten its health. In addition to serving as the administrative home for the biennial Salish Sea Ecosystem Conference, the Institute hosts gathering to cultivate collaborative governance and protection of the Salish Sea. The mission of the Salish Sea Institute is to foster responsible stewardship of the Salish Sea, inspiring and informing its protection for the benefit of current and future generations.
In Fall 2019, the Salish Sea Institute is launching a new multidisciplinary program of study at Western Washington University called Salish Sea Studies.
Dr. Baloy's social science background and cross-border personal and professional experience will enhance this project's multidisciplinary team, and provides a strong foundation for the new Salish Sea Studies courses that will be offered at WWU and Whatcom Community College with links to this project. Additionally, through Director Ginny Broadhurst's long career working in environmental nonprofits and agencies in the Salish Sea, she has developed a large network of environmental nonprofit leaders, environmental agency staff, and Salish Sea enthusiasts. Combined with Dr. Baloy's expanding academic network on both sides of the border, the Salish Sea Institute hopes to be able to mobilize a powerful group of people ranging from governmental leaders, educators, and students to access and use the wealth of biodiversity resources this project will create.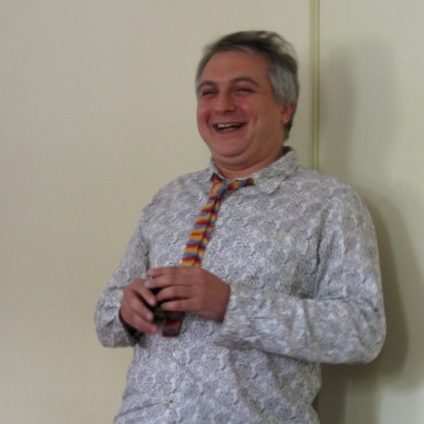 Antranig Basman is a software developer, mathematician and technology theorist with a passionate amateur interest in biodiversity and the workings of life. Since gaining his PhD from the University of Cambridge in Information Engineering, he has led international development teams over the last 10 years, building next-generation auto-personalisation frameworks such as the GPII for which he is the core architect. He also implemented Darwin Online, the world's largest and most widely used resource on Charles Darwin.
Since 2018 he has collaborated with Andrew Simon to produce visualisations of the dataset compiled through the Biodiversity Galiano project. This JavaScript-based SVG visualisation was developed from-scratch, customized to the needs of this community from the inspiration of a widely-known "sunburst" layout. This is an open source development available in github and integrates well with iNaturalist in displaying images of leaf taxa sourced from its observations and feeding in with links to relevant iNaturalist taxa and observation pages. Antranig is committed to building on this existing interface, to produce visualisations useful to communities in the Salish Sea, enabling regional contrasts in biodiversity to be explored in an ecologically insightful and more accessible way.
Antranig is currently collaborating with Philip Tchernavskij of Université Paris-Sud, investigating the role of biodiversity information networks such as iNaturalist in serving the needs of local communities, with a focus on the applications of biodiversity data for conservation and natural history education. Toward this end they have been conducting semi-structured interviews with project stakeholders, outlining their various interests and goals, including those of overarching organizations such as the Global Biodiversity Information Facility (GBIF). This research program is intended to frame the difficulties that current software integration technologies pose for smaller-scale groups, proposing the implementation of user-friendly, versatile and collaborative tools that can interface with existing frameworks such as iNaturalist.
Antranig has extensive experience with Bayesian and Frequentist statistical inference, data visualization, machine learning, and accessible web development, which will be enthusiastically deployed to produce attractive, accessible and innovative visualisations and statistical tools, bringing together the worlds of citizen scientists and professional researchers.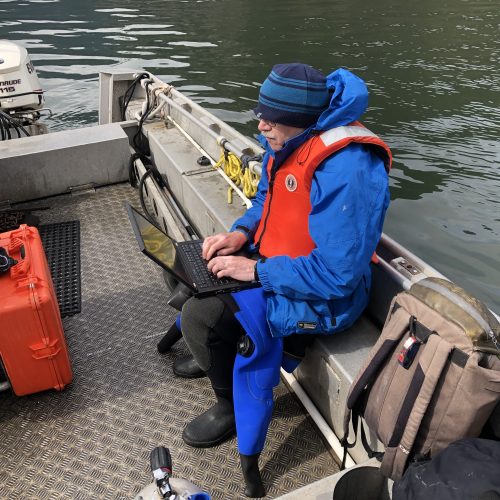 Charlie Gibbs has been diving since 1990 as an amateur marine biologist, observing increasing numbers of marine species on each dive. Being too lazy to write everything out by hand, he used the skills from his daytime job as a computer programmer to write software to record his observations, as well as those of his wife Donna and marine naturalist Andy Lamb. This grew into the database maintained by Pacific Marine Life Surveys.
Charlie continues to maintain and enhance his software by adding new features on request to enable increasingly powerful searches of the dive logs, and to assist Donna in curating the database, which is the basis for Andy Lamb's Marine Life of the Pacific Northwest.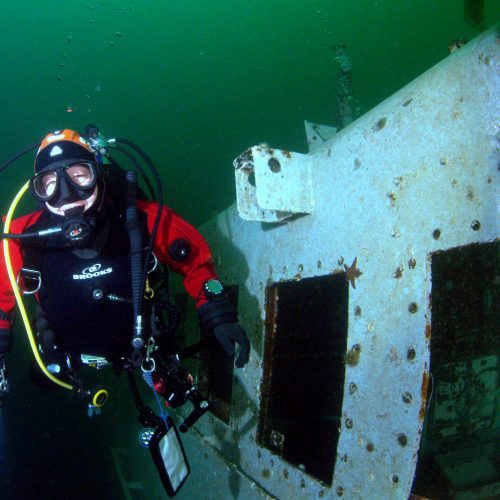 Donna Gibbs has been working at the Vancouver Aquarium since 1992 and is an expert in local marine taxonomy. She has over 2,800 logged cold water research dives and has been diving for the Howe Sound Research Program for 25 years. Donna has contributed to 17 scientific journal articles, and played an integral role in producing Andy Lamb's Marine Life of the Pacific Northwest. Her work directly contributed to the discovery of the cleaner lebbeid (Lebbeus mundus), a previously unknown cold water shrimp.
In her work, Donna currently focuses on photo-documenting marine organisms in Howe Sound and on training less experienced divers in marine taxonomy. Donna curates the Pacific Marine Life Surveys database in partnership with Ocean Wise and the Coastal Ocean Research Institute.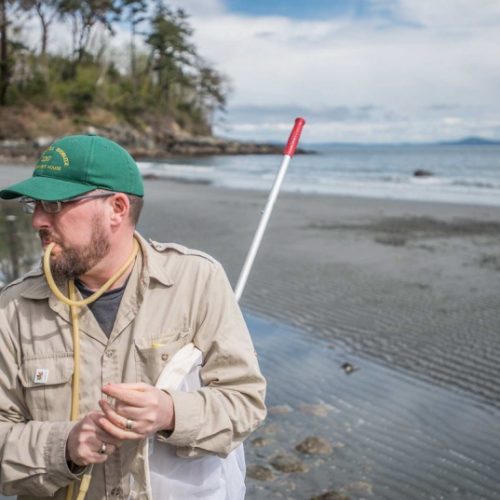 Dr. Gibson has been the curator of the Royal BC Museum Entomology Collection since 2016. His childhood and adolescence was spent among the Great Lakes and forests of southern Ontario. After completing degrees in wildlife biology (Hons. B.Sc., University of Guelph) and insect systematics (M.Sc., Iowa State University), he pursued a teaching degree (B.Ed., Ontario Institute for Studies in Education/University of Toronto) and a brief career as a high school teacher. His return to research (and insects) included a doctorate degree (Carleton University) and a stint at the Canadian National Collection of Insects, Arachnids and Nematodes in Ottawa. Following positions in scientific project management and DNA-based wetland biodiversity assessment (Centre for Biodiversity Genomics/University of Guelph), he took on the curatorship in Victoria, BC.
Dr. Gibson has authored or co-authored 18 refereed publications which have been cited over 1200 times. He has served as an executive board member with the Entomological Society of Ontario (President) and the Biological Survey of Canada (Secretary). He has served as a scientific reviewer for NSERC, Agriculture Canada, and dozens of scientific journals. For three years, he acted as Project Manager for the $3million Genome Canada-funded "Biomonitoring 2.0" project.
Throughout his career, Dr. Gibson has had the chance to study and collect insects in Hawaii, northern California, Argentina, Costa Rica, Thailand, and the Smoky Mountains. He has visited and worked in museums and insect collections in San Francisco, Chicago, Paris, Toronto, and Montreal. His current research focuses on the insects that inhabit the shore lines, forests, grasslands, mountain tops, and urban spaces of British Columbia. He is seeking to develop greater understanding of the unique insect species (especially flies) that inhabit the Pacific coast.
As a part of this project, Dr. Gibson will provide insight into insect collection and identification. He will transfer his skills in efficient trapping and preparation of insect specimens as part of a large-scale, but minimally-invasive survey. He will also work with project collaborators and community members to develop insect identification skills. As curator of the Entomology collection at the Royal BC Museum, he will also work with project collaborators and museum curators to develop protocols for long-term preservation and display of botanical and insect specimens collected through this initiative.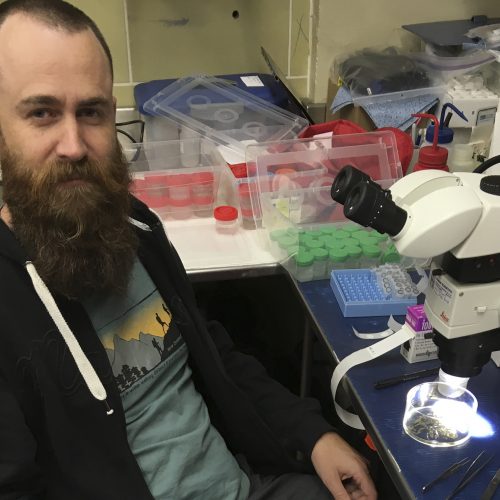 Scott has a PhD from the Australian National University where he studied genetics and plant physiology. From a young age he has had a passion for naming things and for exploring life in the outdoors. At university he was more formally introduced to the world of taxonomy, his honours thesis focusing on a species complex of Australian mosses. He then joined the Australian Biological Resources Study where he helped to compose the Flora of Australia moss volumes. He has since carried on working in various collections around the world, completing an internship at the Australian National Herbarium in Canberra and at Kew Herbarium in London, England.
On moving to Canada Scott's passion for taxonomy broadened to even more groups. After working as a postdoctoral fellow at Agriculture and Agrifoods Canada on early genetic barcode feasibility studies of Fusarium fungi, he then pursued his postdoctoral fellowship at Fisheries and Oceans Canada, working on the genetics and taxonomy of the highly diverse fish parasites in the genus Gyrodactylus and other pathogens of shellfish.
Scott currently combines his knowledge of genetics and taxonomy as the barcode collections manager at the Pacific Biological Station, a research department of Fisheries and Oceans Canada. Here he has worked on projects involving marine molluscs and bivalves, benthic invertebrates, freshwater fish and monitoring for marine invasive species, in particular tunicates and bryozoans. He is involved in cutting edge research using genetic tools to non-invasively monitor species at risk and offer early detection of aquatic invasive species.
At home, Scott runs the Lantzville Biodiversity and the Beetles of British Columbia iNaturalist projects. Insects, in particular beetles, are his main interest, and he takes the skills he has acquired collecting and studying these groups to participate in regional bioblitzen. Scott enjoys studying the diversity of life right outside his backdoor, sharing the amazing things he discovers with others to inspire their own backyard investigations. He has led walks and given talks at schools in Lantzville and Whistler, BC and is an avid identifier for the Australian biodiversity app Questagame.
Scott has published close to 30 articles as part of his professional career and recently had his first beetle paper accepted for publication.
Scott's understanding of the importance of classical taxonomy and collections, combined with an acute knowledge of the genetic revolution and its role in biodiversity research, as well as the major contributions that can be made by citizens scientists, makes him well positioned to connect the worlds of academics and community-based research, to enhance knowledge and the enjoyment of learning at all levels.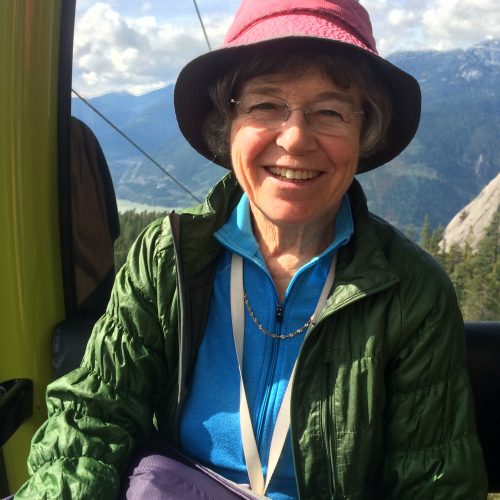 Judith Holm was educated at McGill University where she received a B.A. in Geography. Subsequently she went on to pursue a long career in education, working with the International Association of Progressive Montessorians, and as a lab instructor at the University of Victoria. She has been an avid mountaineer for two decades, as a trip leader and executive of the Alpine Club of Canada, and also played a leadership role with Girl Guides of Canada developing and delivering outdoor programs for girls.
In 2011 Judith took up residence in Squamish, BC, where she initiated the Biodiversity Squamish project, an iNaturalist project based around the boundary of the Howe Sound watershed. Judith remains devoted to the cause of many environmental groups in Squamish, motivated by a lifetime of experience as an educator and botanist with a passion for the natural environment. Her favourite past-time is making expeditions to sample vascular plants in subalpine and alpine communities of the Coast Ranges, which make-up a breath-taking and vibrant component of the Salish Sea's biodiversity.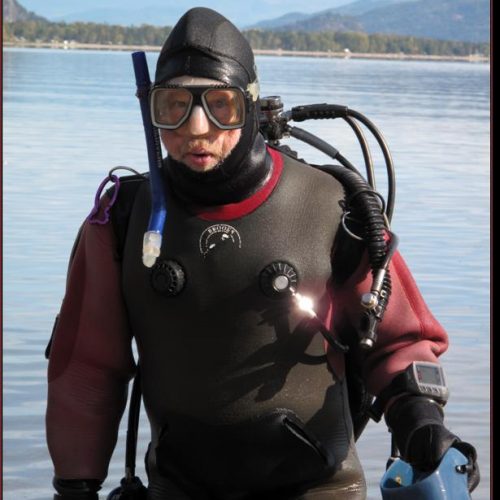 Andy was born (1947) and raised in Vancouver. He graduated from Templeton High School in 1965. In 1971, he graduated from UBC with a BSc in Zoology. Andy was employed by the Vancouver Aquarium from 1966 to 1974 as an aquarist/collector and from 1996 to 2005 as a school program co-ordinator. For the intervening 22 years, he was a fish culturist at DFO's West Vancouver Laboratory. In 1989, he co-founded Marine Life Sanctuaries of British Columbia—an organization dedicated to the establishment of no take marine protected areas.
As a SCUBA enthusiast (NAUI, 1967), Andy has completed 3,790 logged dives, featuring detailed marine life documentation. This documentation has been organized in a digital data base managed by Oceanwise (Vancouver Aquarium) and it is readily made available to environmental conservation groups. From 1975 to 1995, Andy created and taught a ten week Marine Life Identification course for SCUBA divers. He is a co-author of Marine Life of the Pacific Northwest (including a routinely updated and increasing online version) and Coastal Fishes of the Pacific Northwest (both with Harbour Publishing). In 2016, he co-authored a condensed version of the latter, A Field Guide to the Common Fishes of the Pacific Northwest, also by Harbour Publishing.
For his work as a marine naturalist, Andy has received many honours. In a 2013 paper in ZooKeys, Dr. Gary Williams honored Andy with the name Gersemia lambi for a newly described species of Pacific Northwest soft coral. In October, 2016, he was named the Naturalist of the Year, by the Western Society of Naturalists. In June, 2019, Andy received an Honorary Doctor of Education degree from the University of Victoria.
Andy continues to supply popular articles for various publications including a past series in Northwest Dive News. He is actively involved with the Thetis Island elementary school (K to grade seven) via a marine aquarium, beach walks and in class instruction. Andy and his wife Virginia live on Thetis Island where they own and operate Cedar Beach (www.cedar-beach.com) a marine-oriented B&B.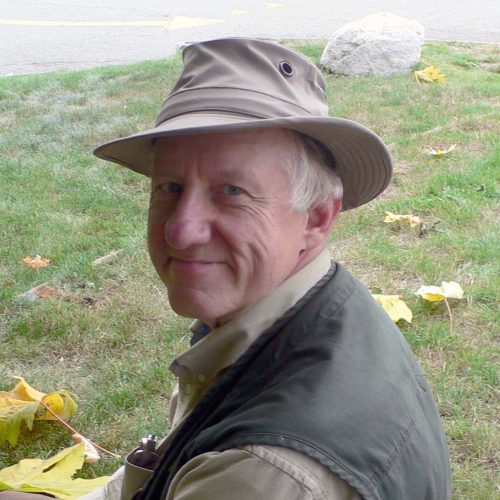 Naturalist and writer Kem Luther moved from a home on Ontario's Grand River to the southern tip of Vancouver Island in 2004. While in Ontario, he was dean of Sheridan College's joint program in Communication, Culture, and Information Technology with the University of Toronto. Kem grew up in the Nebraska Sandhills, studied at Cornell, the University of Chicago (PhD) and University of Toronto (MSc), and has taught at Eastern Mennonite University, Sheridan College, York University, and the University of Toronto. For the last two decades he has focused on writing interpretive articles and books. He is the author of Boundary Layer (Oregon State University Press, 2016), a book about the organisms that live along the ground in Pacific Northwest Forests. In 2011, he founded, along with Andy MacKinnon, the Metchosin Biodiversity Project. The Project, through a series of public and private bioblitzes, has compiled a database of over 2600 different species that live in Metchosin, a district along the south shore of Vancouver Island (http://metchosinbiodiversity.com).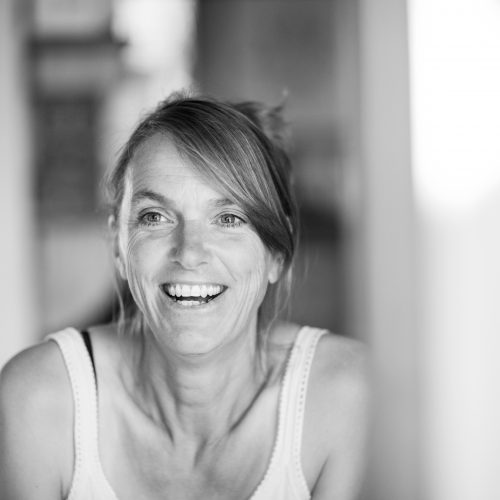 Briony Penn is a naturalist, researcher, writer, illustrator and educator well known in BC for her indomitable spirit and tireless devotion to the protection of endangered species and sensitive ecosystems in her native British Columbia—and, in particular, the Salish Sea bioregion.
Having gained her Ph.D in Geography from Edinburgh University, Briony was a sessional lecturer at the University of Victoria for 20 years, acting as an innovative teacher dedicated to interdisciplinary learning and communication of environmental issues and science. She has given workshops and lectured widely across British Columbia on natural and cultural history and stewardship, and has played a critical role as a mentor and educator for many young conservationists.
A founding member of The Land Conservancy of BC, Briony has worked with local and provincial environmental and cultural organizations since 1991. She founded the first Garry Oak ecosystem conservation grass roots organization, raising awareness of the ecosystem to national level and resulting in major conservation efforts. This initiative later became known as the Garry Oak Ecosystem Recovery Team, which manages research into over 100 federal species at risk. She has also worked as a naturalist with award-winning eco tour and educational operators for 25 years.
Briony is an award-winning writer of creative non-fiction books, including 'A Year on the Wild Side: A West Coast Naturalist's Almanac', 'For the Love of Nature: Solutions for Biodiversity', 'Islands of the Salish Sea: A Community Atlas', the 'Salish Sea Teacher's Handbook' and 'Backyard Biodiversity and Beyond: Elementary Teacher's Guide to Biodiversity in British Columbia'. She has been a feature writer and columnist with over five hundred articles on environmental issues and natural history in newspapers, magazines, government publications, online news sources and peer-reviewed journals. She is also a contributor to many anthologies and chapter books, including the national award-winning 'Northern Wild: Canadian Contemporary Nature Writing'. Her recent award winning, 'The Real Thing: The Natural History of Ian McTaggart Cowan', documents the fascinating and important history of naturalist practice and biodiversity study across North America. The subsequent book tour and CBC Ideas show 'The Bison and the 'B'' received positive feedback from across the country about the relevance of this discussion in today's climate.
A pioneer of 'community mapping,' Briony has created numerous artistic community maps that have been published across North America and Europe, including across coastal BC and western USA as a team member for the Salish Sea Mapping Project. She has also developed exhibits and signage for many parks and museums and is the recipient of many awards, including the national Environmental Learning Award from Canadian Geographic.
A researcher with demonstrated leadership in community engagement for action research and communicating science, Briony has conducted baseline inventories for conservation covenants, First Nation's tribal parks, carbon offset programs, and ecosystem-based management plans. In 2006-2007, she collaborated on a socio-economic and ecological baseline study, synthesis and public outreach package for the proposed Southern Gulf Island Marine Protected Area (Parks Canada). In 2011, she coordinated the Burgoyne Bay/Xwaaqu'um bioblitz with local naturalists and the public. She is currently supporting elders on their cultural eco-restoration plan for Xwaaqw'um.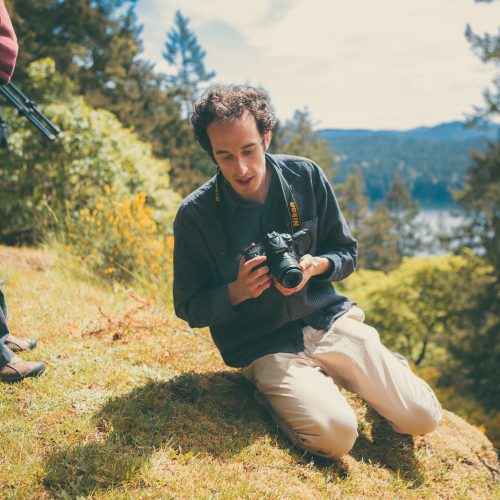 Andrew Simon's experience as a naturalist and field ecologist goes back twelve years to his arrival in British Columbia, when his interest in natural history was first piqued through an apprenticeship to lichenologist Trevor Goward. Over the years since he has dedicated countless hours to the study of the biodiversity that abounds within the province, with a focus on the ecological communities of the southern Gulf Islands, in BC's imperiled Coastal Douglas-fir Biogeoclimatic Zone.
In 2019 Andrew was recognized with an Islands Trust Community Stewardship Award for his work as curator of the Biodiversity Galiano project (www.biogaliano.org ). This project was born out of Andrew's undergraduate honours thesis, which was initially intended as a field guide to a place on Galiano Island. This year-long project quickly expanded in scope to include the rest of the island, motivating island residents in a sustained effort to document the island biodiversity using iNaturalist. The project has since engaged more than 200 local residents and inspired several other biodiversity projects in the region, serving as a model for community-based biodiversity research.
Through these ongoing initiatives Andrew has developed keen insight into the conservation problems facing the place he now calls home. Since 2010 he has worked alongside regional conservation groups, First Nations, and island residents, building common ground for the cause of conservation. To this day he remains dedicated to the project of improving community-based biodiversity research in a globally precious bioregion under increasing development pressure.
Andrew has amassed a private collection of over 12,000 insect, plant, lichen, and bryophyte specimens, and has organized and participated in multiple bioblitzen, including a recent terrestrial bioblitz on Calvert Island organized by the Hakai Institute. He is currently collaborating with over 30 specialists on a muli-taxonomic data paper for Galiano Island, summarizing approximately 3,500 taxa recorded through formal scientific and contemporary citizen science research efforts.
Andrew is currently pursuing his MSc at the University of Victoria, researching the implications of seasonal drought for plant and pollinator communities in the southern Gulf Islands of BC, and is employed as Stewardship Coordinator for the Mayne Island Conservancy. As a graduate student in the Starzomski Lab, he also assists an iNaturalist-based biodiversity mapping project funded by BC Parks, to engage young naturalists in an inventory of BC's protected areas. His research is funded by the BC Parks Living Labs program and the Starzomski Lab at the UVic School of Environmental Studies. He ('chlorophilia') is currently among the top contributors to iNaturalist within the province of BC.
This transboundary initiative takes place on the ancestral territories of many Coast and Straits Salish peoples, who have lived in relationship with the many living beings that exist in the lands and waters of the Salish Sea since time immemorial. We understand that acknowledging peoples and territories is an active process that involves an ongoing practice of engagement between Indigenous and settler peoples and respect for Indigenous knowledges of this place. We commit to this practice and seek ways to deepen relationships between lands and peoples through this work.